Get inspired by, SDG Radiant engagement rings.
Radiant cut engagement rings are a great alternative for those who seek the descriptiveness of an emerald cut diamond; Radiant cut engagement rings are combining the stylish lines of a square or rectangular shape with the brilliance of the traditional round brilliant cut. Clearly, Radiant cut diamonds have eight-sided, they are typically square to rectangular, with a brilliant-cut facet pattern on the crown and pavilion.
Radiant cut diamonds are one of the most affordable diamond shapes in the market. Check our Radiant cut diamonds for any size, color, and clarity.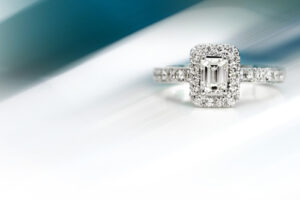 A diamond engagement ring offers immense appeal and can turn your proposal into a grand event. Since women love their diamonds, it makes an even
Read More »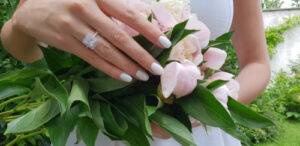 The intricate and unique design of this Fabulous Radiant Cut Diamond Ring will make you fall in love. The center stone is a beautiful, elegant
Read More »